Identity and guideline design for
The Love Inn
, a cheerful bar and restaurant—once an old bank—with live music, located in Bristol's vibrant Stokes Croft.
For the venue's primary typeface, a bold and sharp serif was chosen (Mr Banks Serif), as a nod to the warm and classic typography of the 1960s and 70s.​​​​​​​
The previous logotype incorporated a heart icon in the letter 'O' to emphasise the title. This was scaled back to avoid repetition, and limited to editorial usage. The same was applied to colour, the previous pink and white palette was replaced by a sharp
red and black. For flexibility, playful versions of the
logotype were made for more informal content, inspired by the  energy of nightlife.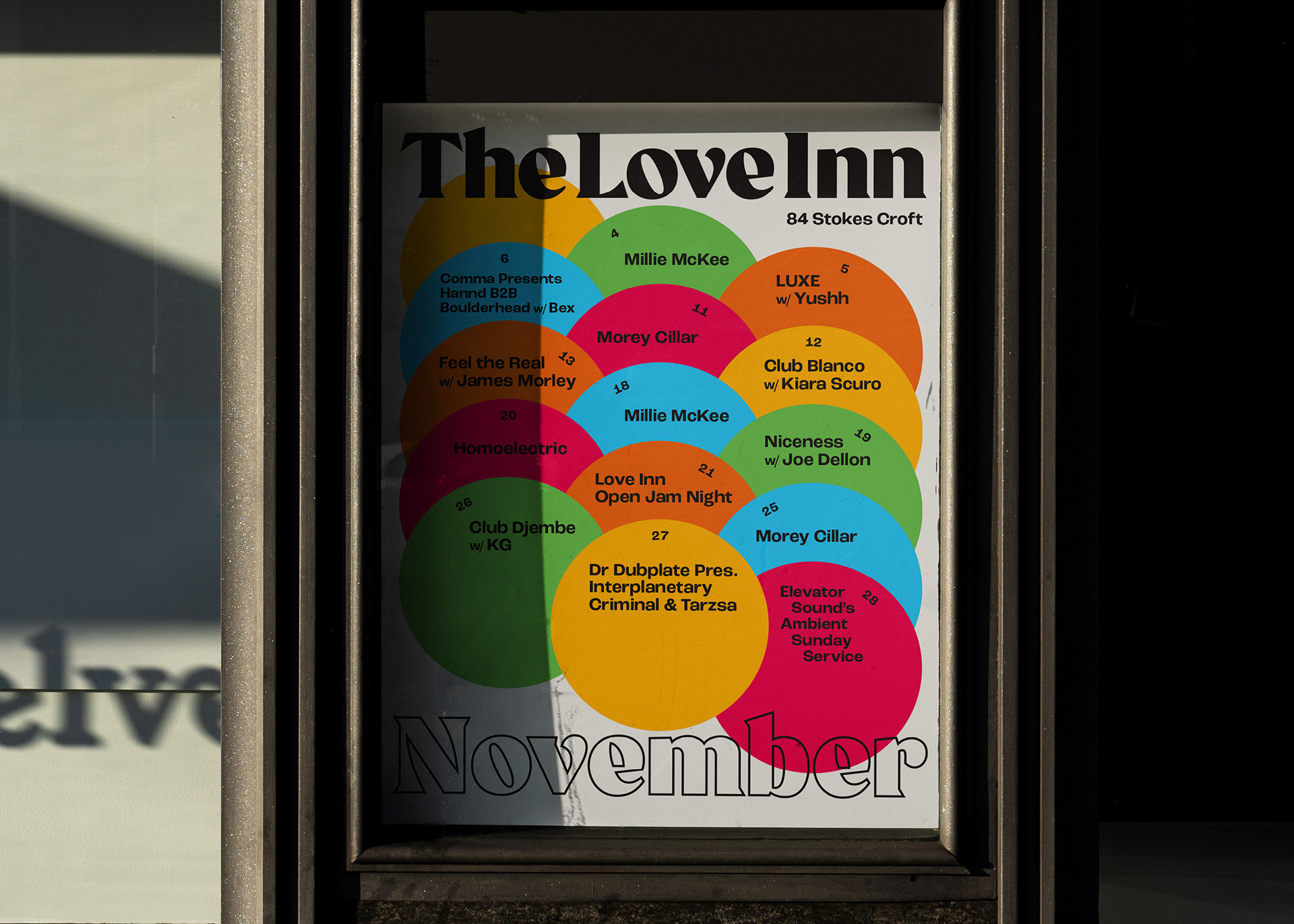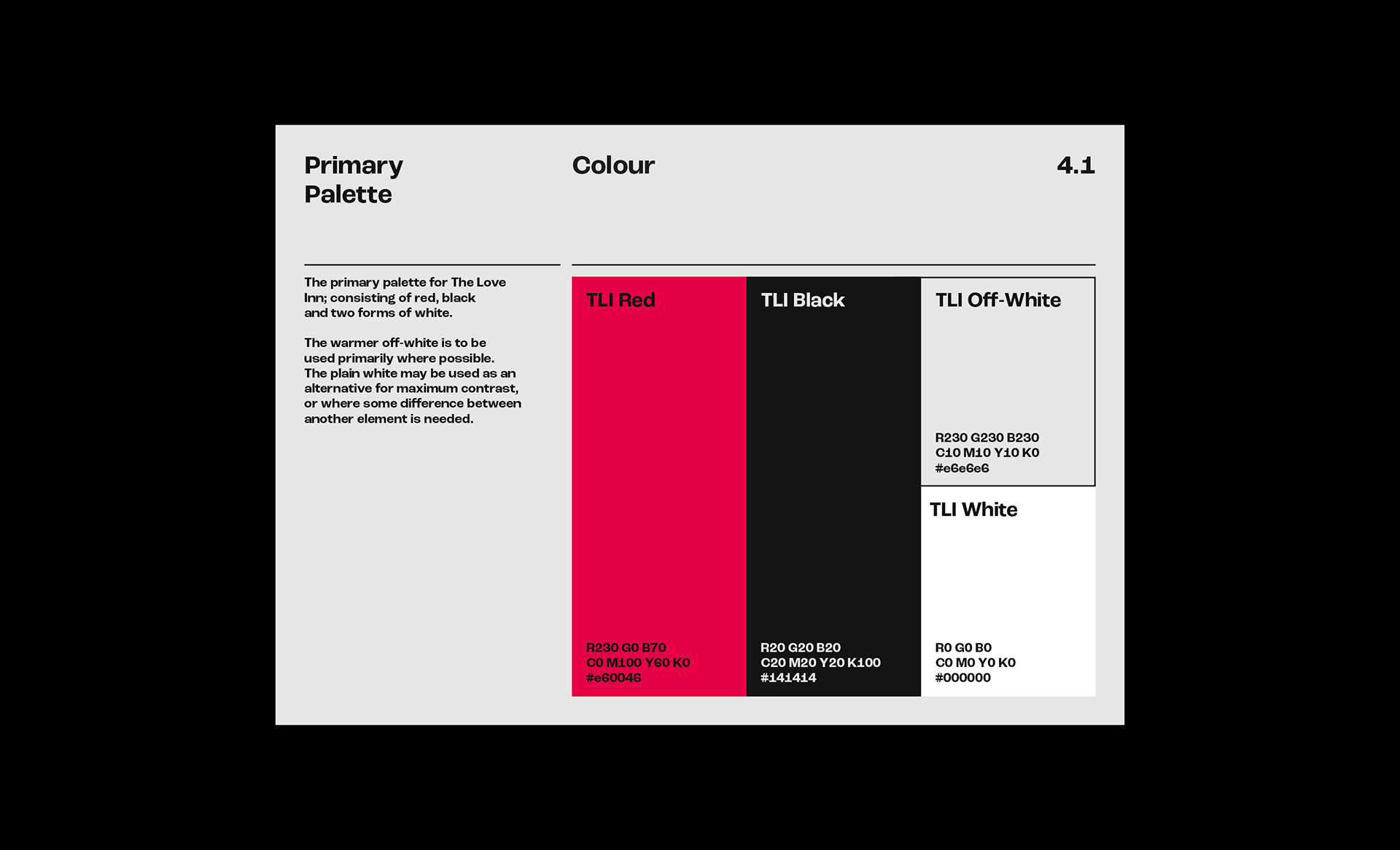 Mr Banks Serif
Roc Grotesk